Discover the Benefits of Smooth
Dead skin cells can build up, leaving skin dull and lifeless.

Microdermabrasion takes it to the next level.
If your skin's feeling dull, and makeup isn't sitting quite right, you may have dead skin cells building up.
Similar to brushing your teeth, microdermabrasion helps to gently remove skin debris and dead skin cells at the skin surface.
Skin improvement with microdermabrasion is temporary and needs to be repeated for continued improvement.
Skin regenerates at approximately 30-day intervals, which is why continued treatments are needed to maintain significant improvement.
By removing (abrading) dead skin cells on a regular basis, skin feels smoother, and more refreshed.
Microdermabrasion buffs away the barrier that may be hindering skincare products from absorbing.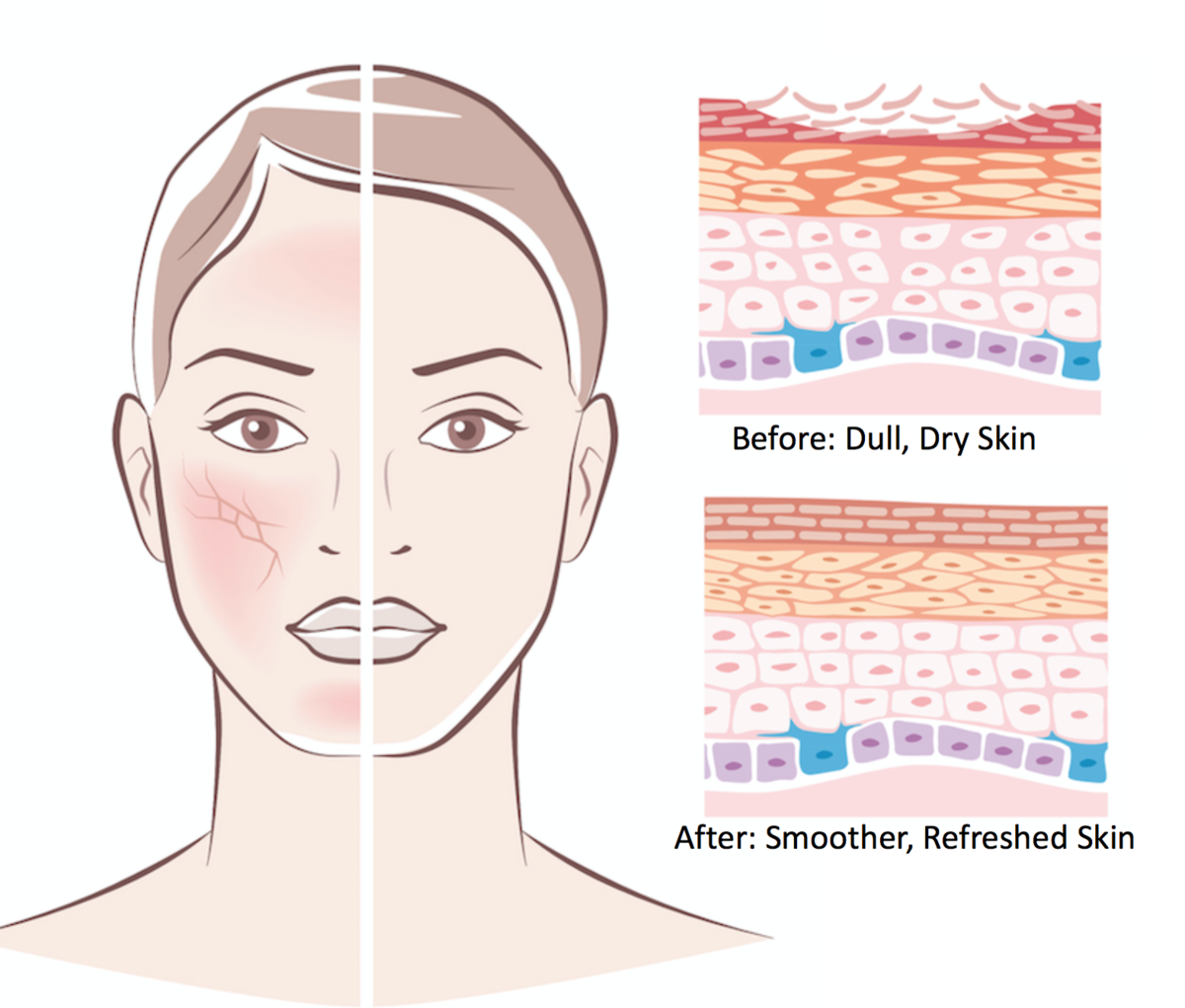 Dead and dull skin cells accumulate on the skin surface
This can leave skin looking dull and makeup to appear cakey & uneven
CrystalSmooth helps to buff away dead skin cells
Skin instantly feels smoother and the appearance of skin texture is improved
With the dead skin cell barrier removed, skincare products penetrate better and makeup goes on smoother